Overview
Frontgrade offers a comprehensive SpaceWire product family that includes our physical layer transceiver, node interface IP, 4-port router and FPGA-based SpaceWire router.  
Our partnership with 4Links Limited enables our North American customers access and support to SpaceWire test equipment for a complete SpaceWire solution.
SpaceWire is a standard governing serial communication between satellite components.  Originally developed by the European Space Agency (ESA), SpaceWire marries IEEE-1355 with a LVDS physical layer.  SpaceWire is a self-managing point-to-point serial interface that provides high speed, low power operation while offering a flexible user protocol.  Targeted for high-speed links and networks for use onboard spacecraft to ease the interconnection of sensors, mass-memories, processing units and downlink telemetry sub-systems.
Part Number
Ports
Data Rate
Supply
Voltage
TID
krad(Si)
SEL LET
(MeV-cm²/mg)
Package
Flight
Grade
SMD Part
Number
GR718B
18
200Mbps
+1.8
+3.3V
300
>118
256-Lead CQFP
UT200SpW4RTR
SpaceWire 4-port Router
4
200Mbps
+2.5V
+3.3V
100
≤100
255-Pin CCLGA
QML-Q
QML-V
5962-08244
UT200SpWPHY01
SpaceWire Physical Layer
Transceiver
1
200Mbps
+3.3V
100
≤109
28-Lead CFP
QML-Q
QML-V
5962-06232
Support & Contact
Image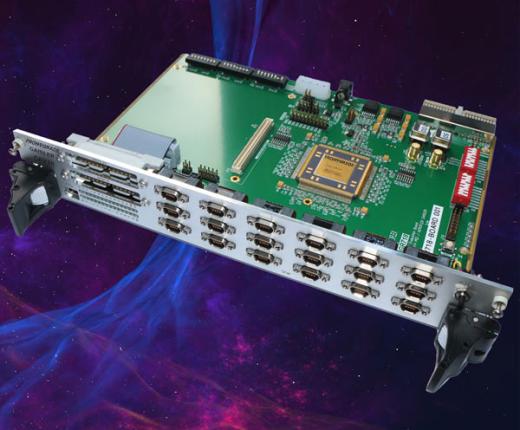 Do you need help with an existing product?
Our customer and technical support teams are happy to assist.
Are you ready to order?
Our team is happy to assist.
Questions?
Let us answer any questions you may have.