Frontgrade is a pioneer in advanced electronics for aerospace and defense applications, providing components, modules and sub-systems for specialized, mission-critical applications.
Frontgrade serves space, military, avionics, medical and industrial markets with an extensive portfolio of analog, power, mixed-signal and digital products. These include commercial- and military-grade RF, microwave and millimeter wave (mmW) technologies that ensure high-reliability operation in the harshest environments and across the entire product lifecycle.
In close collaboration with our customer-partners, Frontgrade's radiation-hardened and radiation-tolerant technology has been designed into hundreds of the world's most iconic spacecraft and satellites, from the NASA Mars Rover to the International Space Station.
With the industry's most comprehensive high-reliability product portfolio, Frontgrade delivers everything from standard components to fully customized solutions.
Frontgrade's RadHard-by-Design® products are optimized for space, as well as commercial, medical and industrial applications, and are supported by a proven set of design and layout techniques to achieve superior radiation performance characteristics.
We offer a range of microprocessors, microcontrollers, memory and interface ICs specifically designed for traditional space as well as Constellation and New Space satellites.
Frontgrade's RF, microwave and mmW products span the entire signal chain and include antennas and apertures, ASICs, frequency converters, synthesizers, waveguides, cables, rotary joints and motion control solutions.
Frontgrade's digital offerings feature our signature LEON 32-bit SPARC-based microprocessor, microcontrollers and memories, including NAND flash, SSRAM and MRAM.
We offer a range of power conversion and management devices specifically designed for traditional space as well as Constellation and New Space satellite.
Image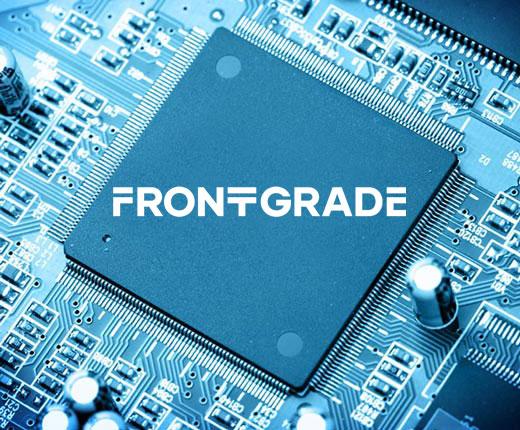 Do you need help with an existing product?
Our customer and technical support teams are happy to assist.
Are you ready to order?
Our team is happy to assist.
Questions?
Let us answer any questions you may have.