Space-Grade FPGAs for Distributed Processing
Space programs are adopting distributed processing architectures to build in more scalable performance and higher reliability. Until now, space programs had small or large FPGAs which either under, or over-deliver. Our new FPGAs meet the needs of distributed space architectures by bringing mission-matched scalable performance for efficient, system-wide technology reuse.
Leading dedicated space electronics provider
30 years space flight heritage
Flight-proven space-grade processing flow assurance
Image

Low power programmable device leader
Over 20 years of proven reliability supplying to the automotive industry
Industry leading performance and reliability
Part number
Description
Logic Units (K)
Memory (Mb)
TID
kRad (Si)
SEL Immune
MeV-cm2/mg
Grade
UT24C407
Certus™-NX-RT
39
2.5
100
≤80
Space PEM QD
UT24CP1008
CertusPro™-NX-RT
96
7.3
100
≤80
Space PEM QD
Image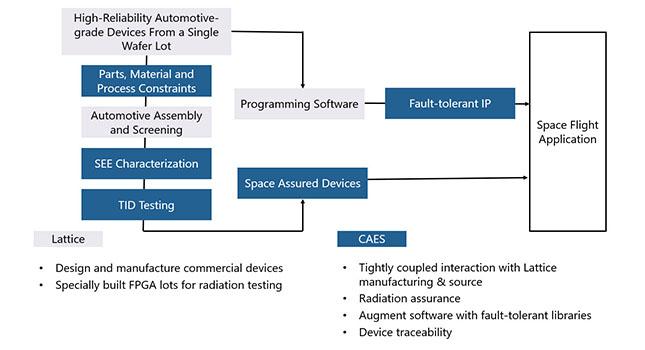 Frontgrade and Lattice, Why Our Partnership Matters
Combining our space heritage and FPGA domain knowledge, Frontgrade and Lattice are making distributed processing systems efficient with our purpose-built radiation tolerant Certus/Pro-NX-RT FPGAs. Designed by Lattice, The Low Power Programmable Device Leader, our expertise is adding critical space flight assurance with our rad-tolerant IP cores required for harsh environments.
Image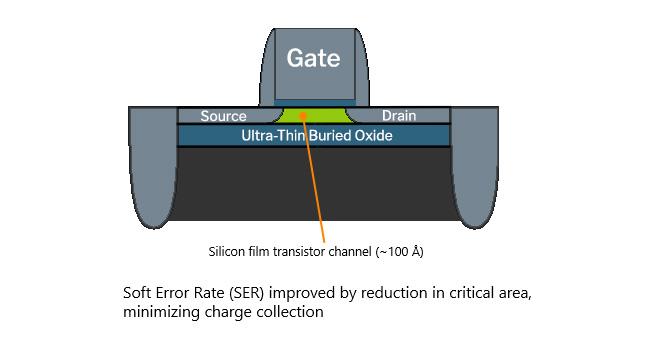 Better Technology
Certus/Pro-NX-RT FPGAs are fabricated using a 28nm fully depleted silicon-on-Insulator (FD-SOI) process that is inherently radiation tolerant, reducing single event effects (SEE). For additional assurance our FPGAs have built-in memory error detection and correction tailored to the needs of modern space missions.
Image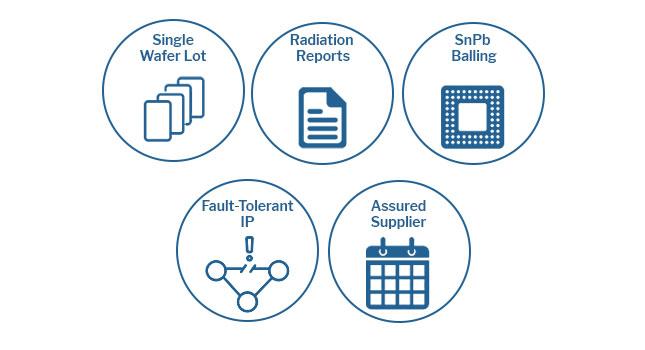 Space Flight Assurance
Purpose-built for space, Certus/Pro-NX-RT FPGAs have SnPb solder ball leads and are built from single, traceable wafer lots that have passed radiation acceptance testing. As a specialized space electronics supplier, all our devices have long-term supply assurance.
Image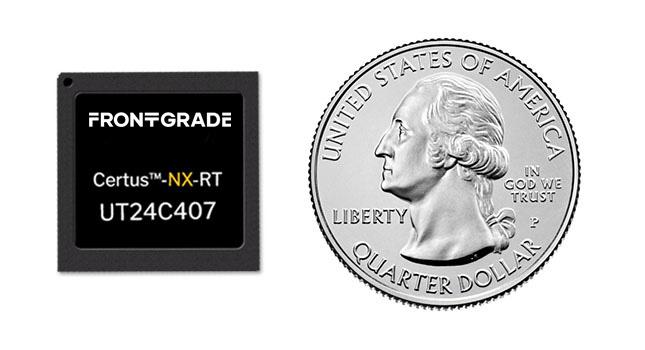 SWaP-C Performance
SWaP-C performance is critical for space missions. Certus/Pro-NX-RT FPGAs are the smallest, lightest, most power-efficient processing devices available for space flight. Full-featured for design flexibility, and lower device cost, make systems powered by Certus/Pro-NX-RT FPGAs the right choice.
Image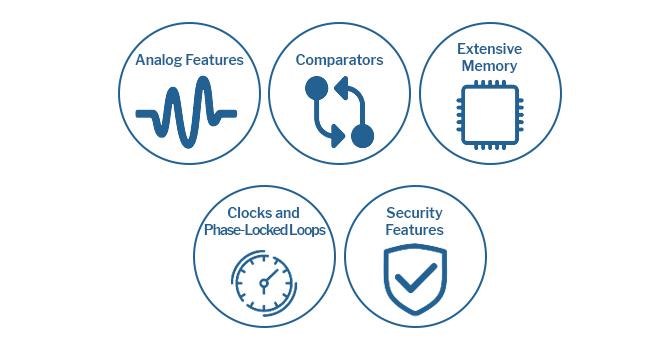 Small Package, Big Capability
With built-in mixed-signal analog features and extensive on-chip memory for low-latency processing, you can distribute intelligence across your system. For greater design maneuverability, our Certus/Pro-NX-RT FPGAs have on-die comparators and security features for real-time telemetry and mission integrity.
Image
System-Wide Technology Reuse
As space missions pivot towards distributed architectures, they are leveraging the performance and interoperability of commercially developed, open standards-based technologies. From sensor processing to data translation, standards-based interfaces build in scalable performance, while reducing design complexity.
Image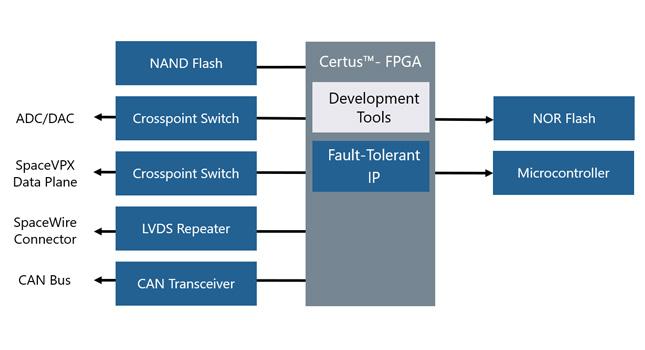 Complimentary Devices for Lower Risk
Certus/Pro-NX-RT FPGAs are supported by our ecosystem of SWaP-optimized, radiation-assured peripheral devices. By using high-performance flight-grade memory, power management, logic, interconnect and other complimentary devices from a single source, you can design faster with lower risk.
Image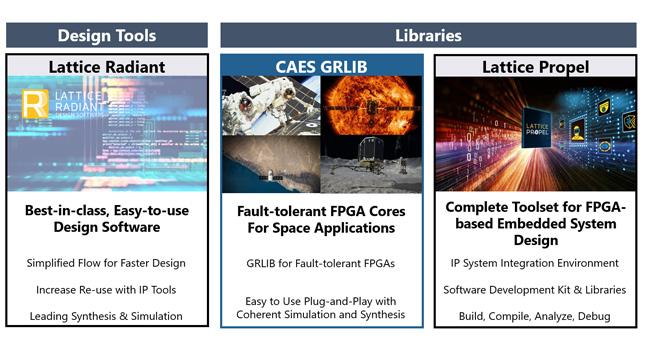 Intuitive Design Tools for Less Design Effort
Our fault-tolerant GR library (GRLIB) seamlessly integrates with Lattice's Propel library and Radiant debug and design tools to offer an easy, intuitive and versatile design experience. Combined, these IPs deliver a holistic design environment for space engineers seeking to quickly create high-performance, high-reliability space processing solutions.
Image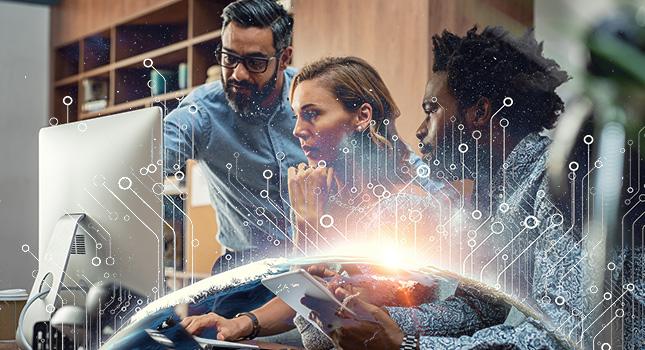 Expert Technical Support from Start to Finish
As space experts, we recognize the extra requirements needed for flight. Our radiation and FPGA specialists will guide you through the design process from start to finish. Acting as seamless extensions to your in-house capabilities, our experts will share component integration techniques and design approaches that are optimized for reliability and performance.
Contact & Support
Image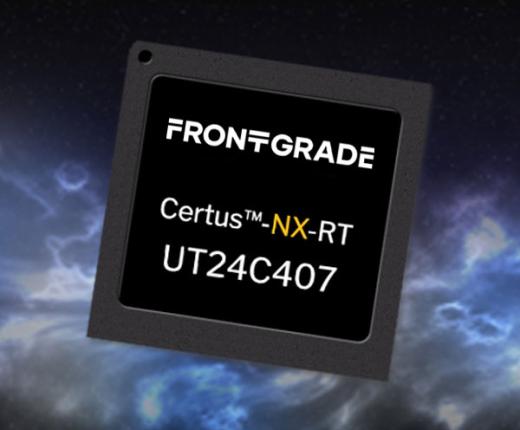 Do you need help with an existing product?
Our customer and technical support teams are happy to assist.