Overview
Leveraging more than 50 years of experience, Frontgrade engineers provide specialized, mission-critical engineering solutions.
Our engineers provide comprehensive support to help customers optimize all aspects of design, from conception to long-term production, including: design, manufacturing, packaging, assembly, and test services.
We support customers' engineering requirements through our extensive IP library, RF, microwave and mmW and RadHard technologies.

Frontgrade standard products and custom microelectronic solutions include antennas and apertures, frequency converters, synthesizers, signal processors, power ICs, preselectors, waveguides, cables and rotary joints as well as radiation hardened and high reliability microelectronics.
Additive Manufacturing
Additive Manufacturing
Frontgrade has established a unique capability in Additive Manufacturing (AM), otherwise known as 3D printing, for the Aerospace and Defense Industry. 
Additive manufacturing as applied to RF, microwave, and millimeter wave technology, presents a number of benefits. AM allows for the creation of monolithic structures, thereby minimizing transitions between components.
The elimination of these transitions improves RF performance through the elimination of the inherent loss these transitions produce. Moreover, the additive manufacturing process results in highly precise, repeatable and uniform products with reduces unit to unit variability versus traditional manufacturing techniques.
In certain cases, size and weight reductions are possible by enabling novel, monolithic designs that result in a more streamlined systems, often at a lower weight and size. Moreover, additive manufacturing allows for the elimination of certain manufacturing steps and integration tasks resulting in cost efficiencies versus traditional methods. Additive manufacturing also reduces design cycle and prototyping times, enabling engineers to go from CAD models directly to print and product evaluation.
Additive manufacturing as applied to RF, microwave, and millimeter wave technology is difficult. Traditional AM approaches fail to account for the negative effects of surface roughness on RF performance.
In partnership with SWISSto12, Frontgrade has access to patented and flight proven design and manufacturing techniques allowing us to achieve RF performance comparable to traditional subtractive manufacturing in novel 3D printed designs. The end result are novel products that exhibit low loss and high efficiency compared to other AM processes.
 
Frontgrade is applying AM techniques to: waveguides, filters, diplexers, antennas and arrays, microwave and millimeter wave integrated assemblies for space, EW, radar, and communications applications.
Frontgrade (formerly CAES) and SWISSto12 Launch Strategic Alliance for 3D Printed RF Technology
Frontgrade (formerly CAES), the leading provider of RF technologies and related mission critical electronic solutions, and SWISSto12, the leading provider of 3D printed technology for RF applications in the aerospace and defense industry, announced today a strategic alliance to enable Frontgrade to bring additive manufacturing and 3D printing technology to US customers.
The alliance grants Frontgrade exclusive license to SWISSto12's patents, trade secrets, and product designs for the US market. Frontgrade and SWISSto12 will work together with US customers on new designs to meet the high performance requirements of future missions.
Image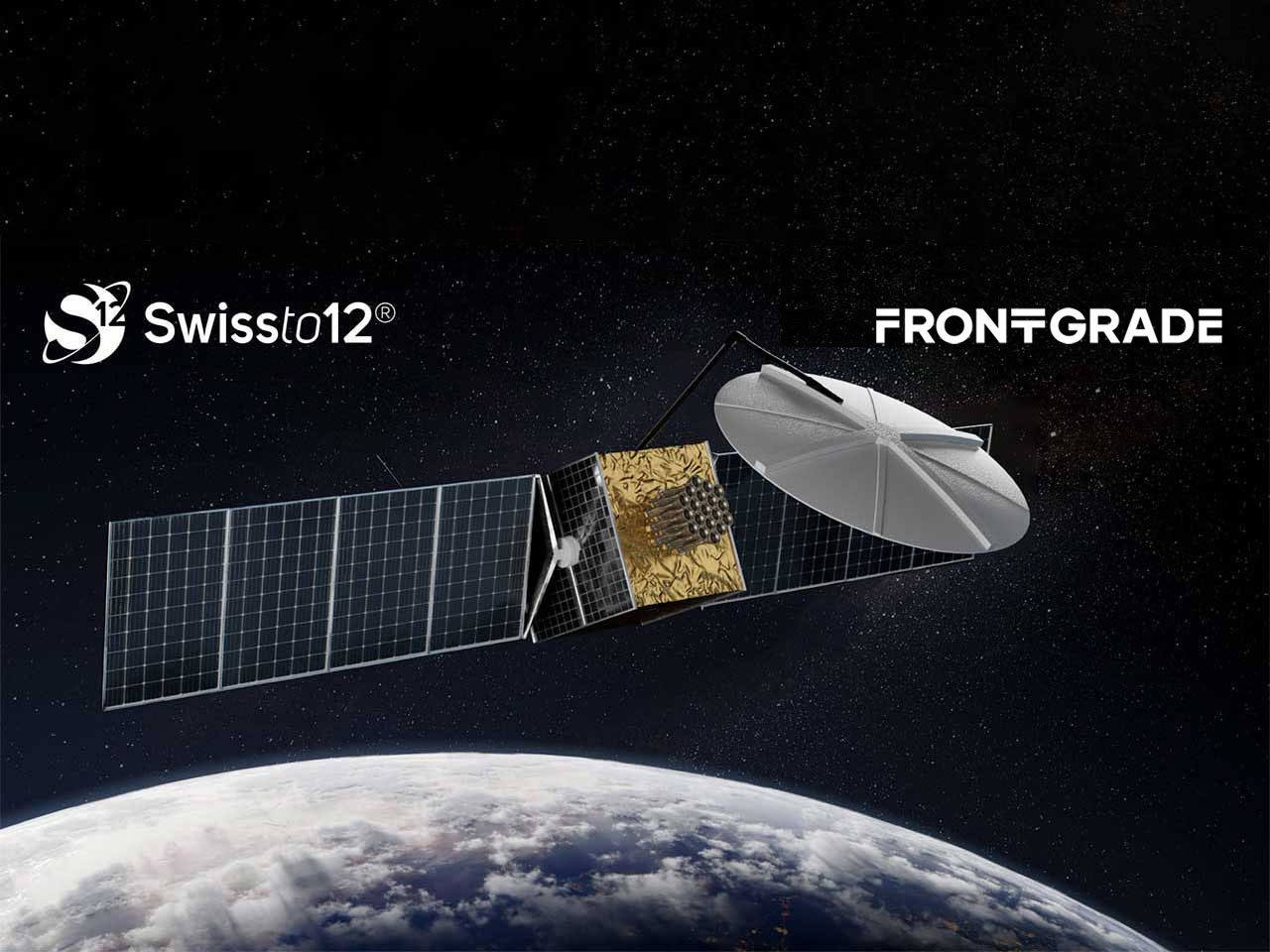 SWaP Optimization
Size, Weight and Power (SWaP) Optimization
When mission requirements lead to challenging SWaP constraints, Frontgrade is the industry's leading partner for designing technology solutions leveraging innovative techniques.
Image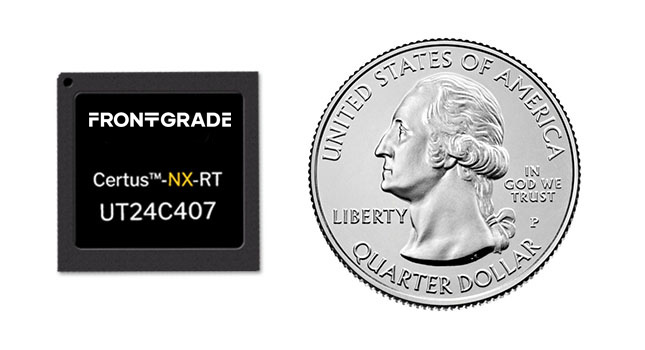 Frontgrade is an industry leader in SWaP Optimization with many examples of achievements.
High Frequency
High Frequency (Microwave through Millimeter Wave)
Frontgrade provides leading technologies through millimeter wave to enable innovative uses of the electromagnetic spectrum from the low 100 MHz range to W-Band.
Frontgrade is an industry leader in providing  solutions for RF, microwave and millimeter wave bands for the radar, missile, space and communications markets.
Frontgrade doesn't just profess to have millimeter wave expertise, we deliver it every day. Thousands of unique  standard and custom products have been designed, manufactured, tested and shipped from our operations centers. Across Frontgrade's enterprise, the company is able to provide solutions for small quantities to high production volumes (thousands) as well as boutique-level to large scale engineering and design efforts.
Frontgrade's products include RF, microwave and millimeter wave components, cable assemblies, rotary joints, waveguides, RF subsystems and antennas.
Frontgrade is able to meet our customers' exacting requirements for benign and harsh environments. Our frequency expertise covers low 100 MHz range to W-Band. 
High Reliability
High Reliability
When the mission demands that innovative technology works in challenging environments 
Frontgrade has been providing high reliability (HiRel) design, manufacturing and support services to the world's defense, space and satellite industry for more than 60 years.
In space, Frontgrade solutions can be found in human spacecraft and a diverse array of satellites and robotic spacecraft, including the NASA Orion, the International Space Station, NASA Perseverance Mars rover and the European Space Agency's (ESA) Solar Orbiter Mission.
 
Frontgrade solutions also have been widely designed into non-space applications including missiles and munitions, military and civilian aircraft, X-ray cargo scanners, nuclear power controls and networking and telecommunications equipment.
Offering a complete portfolio of HiRel solutions, Frontgrade serves as the foundation on which many high-availability and safety-critical applications are built. Our radhard technology suite includes memory, processors, interconnects, IP cores, power ICs, ASICs, reference designs and development boards, simulation tools and verification and debug software – all optimized for space, as well as commercial, medical and industrial applications.
 
Image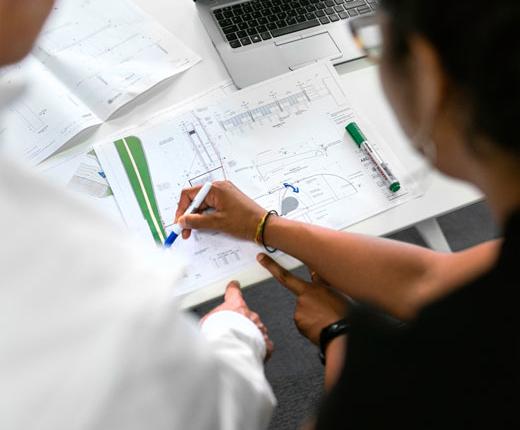 Do you need help with an existing product?
Our customer and technical support teams are happy to assist.
Are you ready to order?
Our team is happy to assist.
Questions?
Let us answer any questions you may have.